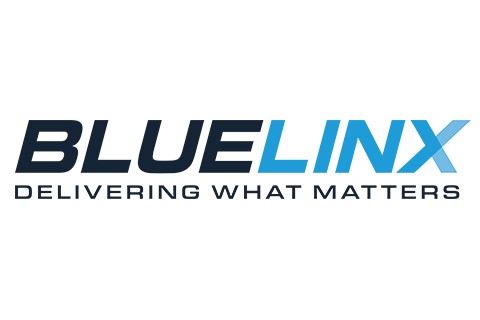 BlueLinx Corporation

Company Description
BlueLinx Corporation is a leading distributor of building products in North America. Employing over 1,700 people, BlueLinx offers greater than 10,000 products from over 750 suppliers to service customers nationwide, including dealers, industrial manufacturers, manufactured housing producers and home improvement retailers. We operate a vast network of distribution centers located throughout the U.S.

Drawing from years of experience in the building products industry, our professional team works closely with each of our customers to provide tailored solutions. With a unique combination of market position and coverage, the strength of a local and national sales force, the buying power of centralized procurement, and the efficiencies of centralized accounting and systems technologies, BlueLinx is able to provide a wide range of value-added services and solutions to our customers.

Product offerings differ by location. Please call your BlueLinx representative for the full array of products available in your area.
Categories
Aluminum and Aluminum Products

Coil Stock, Aluminum
Coil Stock, Galvanized

Blocks / Brick

Brick Mold, PVC
Stone Panels, Composite
Vinyl Mounting Blocks

Columns

Concrete

Connectors / Wiring

Connectors, Metal
Connectors, Timber
Tie, Wire
Ties, Wall
Wire, Mesh, Welded for Reinforcing

Dealers

Cedar
FSC Certified Lumber
Hardwoods
Plywood and Paneling
Roofing & Siding
SFI Certified Lumber

Decking

Composite Decking & Railing
Deck Screws
Decking
Decking Products
Hardwood Decking
PVC Decking
Wood Decking
WR Cedar Decking

Fences / Railing

Railings
Stone Panels, Composite
Treated Fence & Deck Products

Flooring

Flooring
Flooring, Underlayment
Southern Yellow Pine
Unfinished Hardwoods
Warrantied Subfloor Panels

Hardware, Fasteners & Accessories

Adhesives
Fasteners/Fastening Systems
Film, Polyethylene
Finger Jointed Studs & Dimension
Hangers
Screws
Studs - Wood
Ties
Wire

Insulation

Housewrap
Insulation Board
Radiant Barriers

Lumber

Custom Lumber Cuts
Dimension Lumber
Engineered Lumber
Fire Retardant Treated Lumber and Plywood
Fire Treated Lumber & Plywood
Hardwood Lumber
Long Length Dimension Lumber
Lumber - Hardwood
Lumber - Softwood
LVL
Preservative Treated Lumber and Plywood
Pressure Treated Lumber and Plywood
Spruce KD Lumber
Treated Lumber
Treated Lumber & Plywood

Metal

Flashing, Metal
Lath, Metal

Molding / Trim

Base
Casing
Chair Rail
Cove Base
Crown Mould
Custom Mouldings & Woodworking
Molding / Trim
Quarter Round
Shoe Mould
Trim

Nails

Anchor Nails and Bolts
Finish Nails, Staples
Nails

Outdoors

Siding / Roofing

Felt Roofing
Gable Vents
Housewrap
Log Cabin Siding, Western Red Cedar
Ridge Roll, Roof
Roofing Materials
Shakes / Shingles
Shingles
Siding
Siding Products
Soffit & Fascia
Soffit Vents
Western Red Cedar Siding

Steel

Timber

Douglas Fir Timbers
Western Red Cedar Timbers

Wood

Boards
Cedar
Columns
Concrete Forming
Douglas Fir (Clear)
Douglas Fir Finish
Dricon Fire Retardant
Furring
Glu Lam Beams
Hardboard
Hardwoods
Lath, Wood
Paneling
Particle Board
Pine Boards and Pattern
Plyform MDO HDO
Plywood
Plywood - Sanded
Plywood - Sheathing
SFI
Specialty Softwoods
Structural Wood Engineering
Trusses, Wood, Floor & Roof
Veneer Hardwood
Wood
Wood Products
WR Cedar Clears
To Top